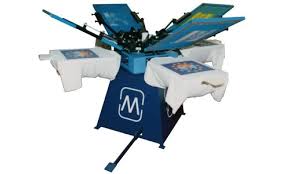 A process using plastisol inks to print direct on to fabric, each colour using a separate screen or stencil on a printing carousel.
This method is used mainly for T.Shirts, Polos & Sweatshirts where a larger image is needed for designs with one or more colours.
Screen printing produces a very accurate reproduction of a design and very fine detail can be achieved using this method. 
By mixing screen plastisol  inks , colours can also be matched closely.